Real Cap Daily #14 October Update on Supply and Demand in Housing
Posted by Dennis Maynard on Wednesday, October 19, 2022 at 1:42:06 PM
By Dennis Maynard / October 19, 2022
Comment
Since the start of the pandemic, we have seen a gross imbalance in the housing market with historically extreme low inventories. This is now adjusting.
Hello, my name is Dennis Maynard. I am a real estate broker in Los Angeles. Please don't forget to like, subscribe, and follow.
Things are shifting in the supply and demand for housing. The number of active listings according to Realtor.com has risen 27% since a year ago. More options to choose from.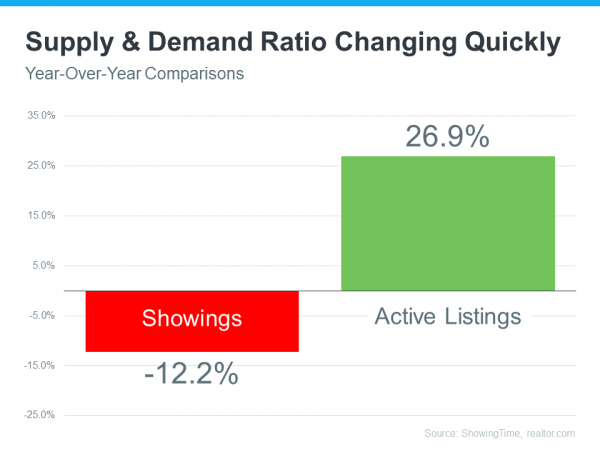 This is largely due to the increased mortgage rates or increased cost of ownership. The number of buyers able to purchase at current prices went down. This is reflected in the ShowingTime Showing Index. Nationally, buyer showings are down 12.2%. The largest decline came in the western US at a 37% decline. The largest decliners in the west were Denver, Las Vegas, Los Angeles, Portland, Seattle, and San Fransisco. I will leave a link to my website with the actual numbers below.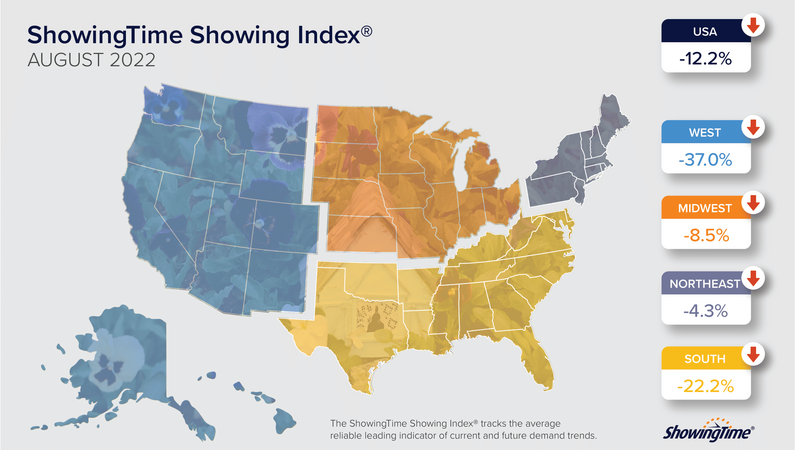 What does the mean for buyers and sellers? For buyers, less competition, more options, and the ability to negotiate again. For sellers, inventory is still low. This means you are likely to sell your home depending on your market. We are still expecting inventories to rise. Strike while the fire is hot so to speak.
For buyers and sellers, it is critical that you work with an experienced professional who knows how to price a property to sell, and negotiate for terms and price. Please reach if you or someone you know is thinking about buying or selling. I would love to put my experience to work for you. Don't forget to leave a comment below.
| | | | |
| --- | --- | --- | --- |
| Metropolitan Area | Ratio of Showings to Listings[2] | Year-Over-Year Change[3] | Month-Over-Month Change[4] |
| Atlanta, GA | 6.24 | -33% | -4% |
| Austin, TX | 4.19 | -45% | -3% |
| Boston, MA | 7.53 | -11% | 1% |
| Burlington, VT | 12.16 | 5% | 0% |
| Chicago, IL | 7.04 | -6% | -2% |
| Cincinnati, OH | 7.73 | 0% | 1% |
| Columbus, OH | 7.85 | -9% | 0% |
| Denver, CO | 7.59 | -40% | 3% |
| Houston, TX | 6.66 | -22% | -4% |
| Kansas City, MO/KS | 8.09 | -13% | -6% |
| Las Vegas, NV | 2.98 | -36% | -2% |
| Los Angeles, CA | 4.4 | -33% | 3% |
| Memphis, TN | 6.96 | -36% | -6% |
| Miami–Fort Lauderdale, FL | 7.77 | -32% | -1% |
| Minneapolis–St. Paul, MN | 6.75 | -14% | -2% |
| Nashville, TN | 6.48 | -33% | -3% |
| Philadelphia, PA | 7.91 | -12% | -3% |
| Phoenix, AZ | 5.35 | -43% | 3% |
| Portland, OR | 6.55% | -29% | 2% |
| Raleigh, NC | 6.8 | -33% | -1% |
| St. Louis, MO | 7.64 | 1% | -1% |
| San Francisco, CA | 3.28 | -27% | 12% |
| Seattle, WA | 8.15 | -40% | 7% |
| Virginia Beach, VA | 8.06 | -15% | -7% |
| Washington, DC | 8.18 | -15% | -2% |