Most & Least Affordable US Cities 2023 RCD #35
Posted by Dennis Maynard on Wednesday, March 29, 2023 at 12:14:35 PM
By Dennis Maynard / March 29, 2023
Comment
On Monday, the Wall Street Journal put out an article on the divergence of Western and Eastern US Home prices. It's no surprise as prices rose far out of affordability for many. We are going to compare the WSJ Article with the NAHB Housing Opportunity Index to see what the most affordable and least affordable areas are.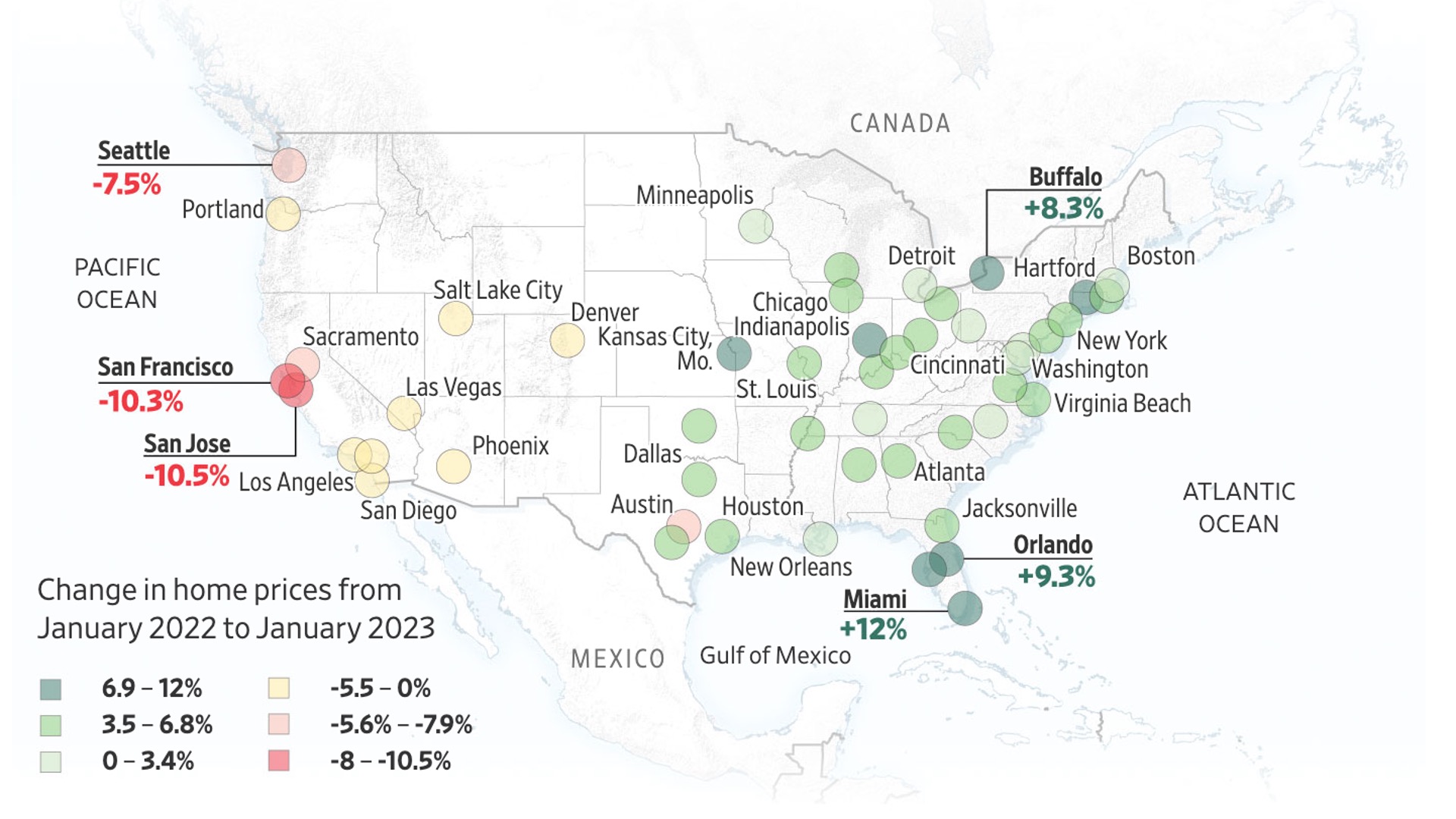 The WSJ's article highlighted research from Black Knight Mortgage January Report. This WSJ graphic demonstrates the amount of price change in many of the major cities positive and negative. As we can see, prices in the west fell with San Francisco and San Jose falling the most whereas in the east Miami and Orlando have risen the most.
This isn't the whole story. Black Knight has its Top 10 Most and Least Affordable Cities. Cleveland, Hartford, Pittsburgh and Cincinnati being the most affordable while every major city in California being the least affordable. Black Knight used a payment to income ratio.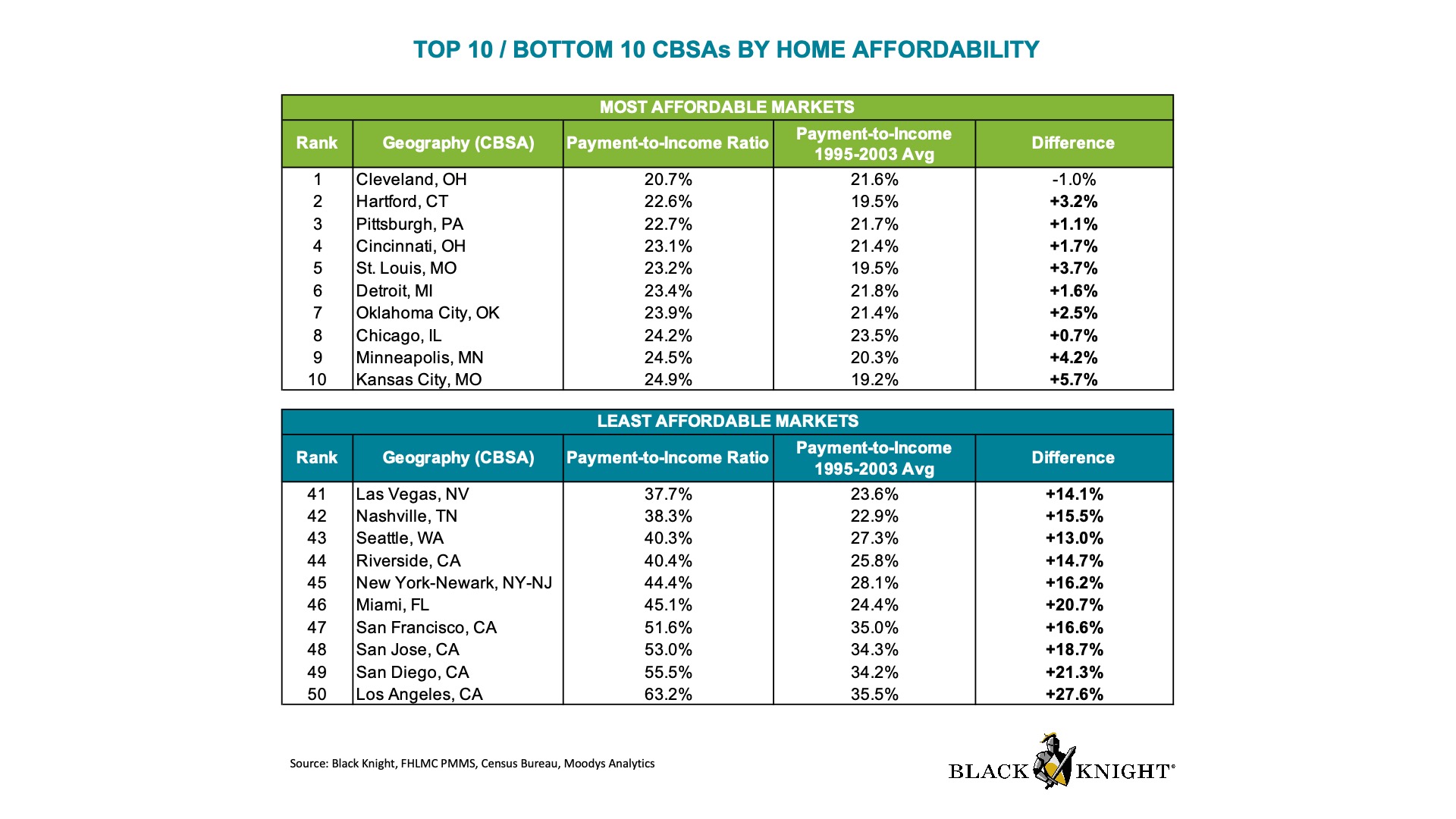 A similar data point is the NAHB Wells Fargo Housing Opportunity Index. This is based on median income and a standard mortgage costs. Here we see a different set of the top 10 taking into account smaller cities as well. Many of these are in the Northeast. And for the least affordable markets, you guessed it, California.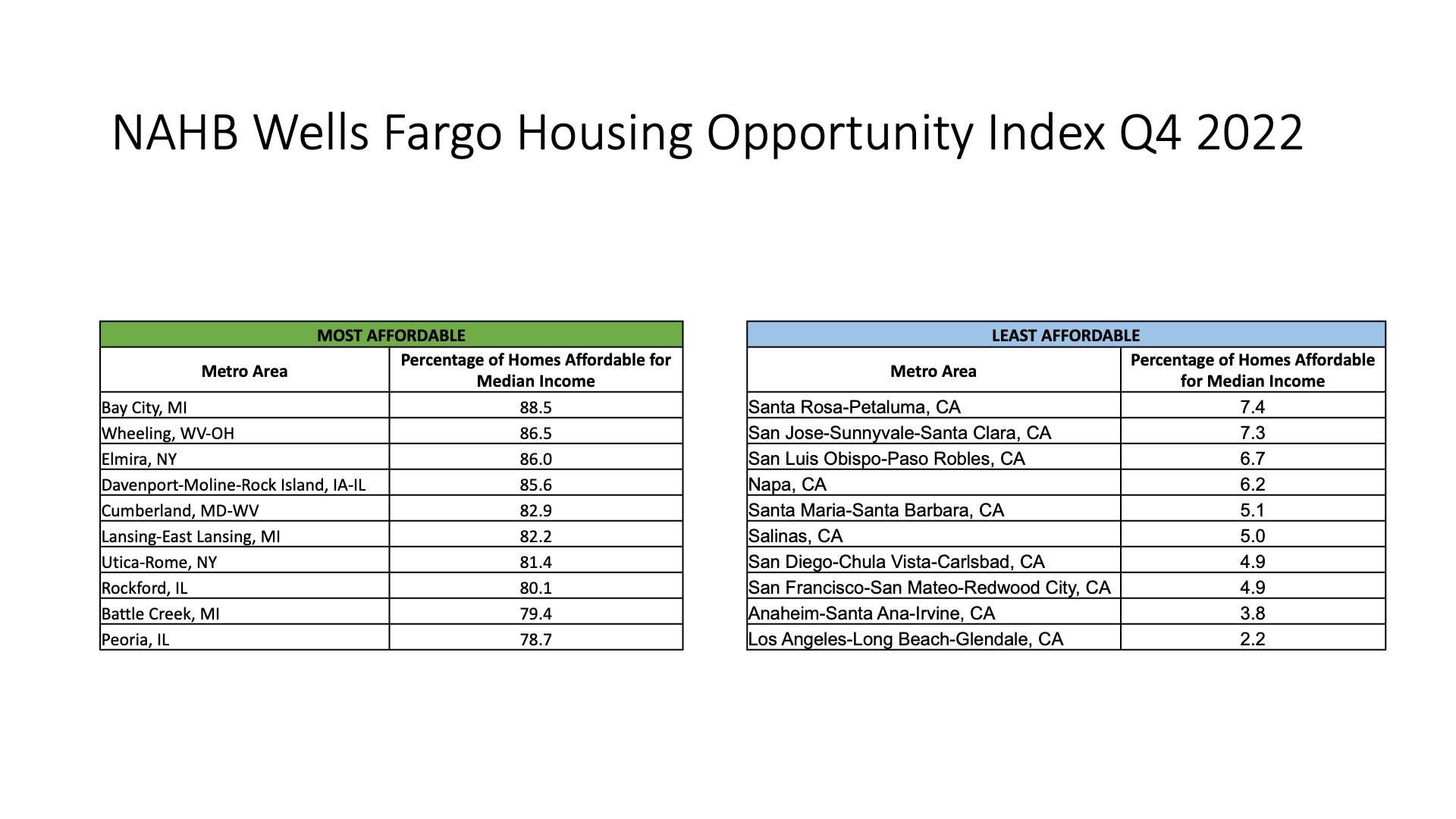 Looking at the two lists side by side, California clearly is the least affordable market in the country.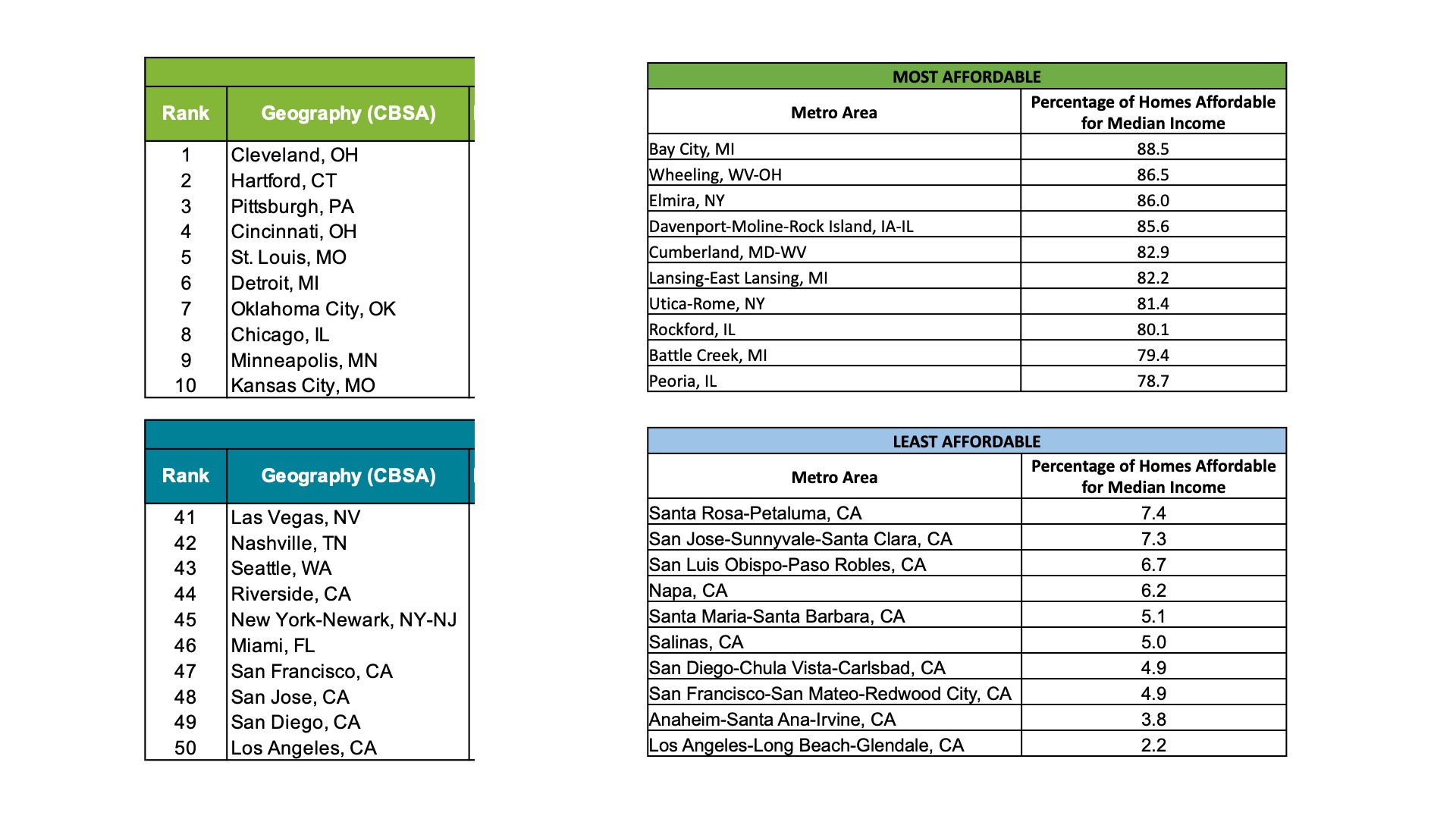 In fact, California wasn't just the bottom 10, it was 18 of the bottom 20 metro areas. Some things are going to have to change in California to fix this problem.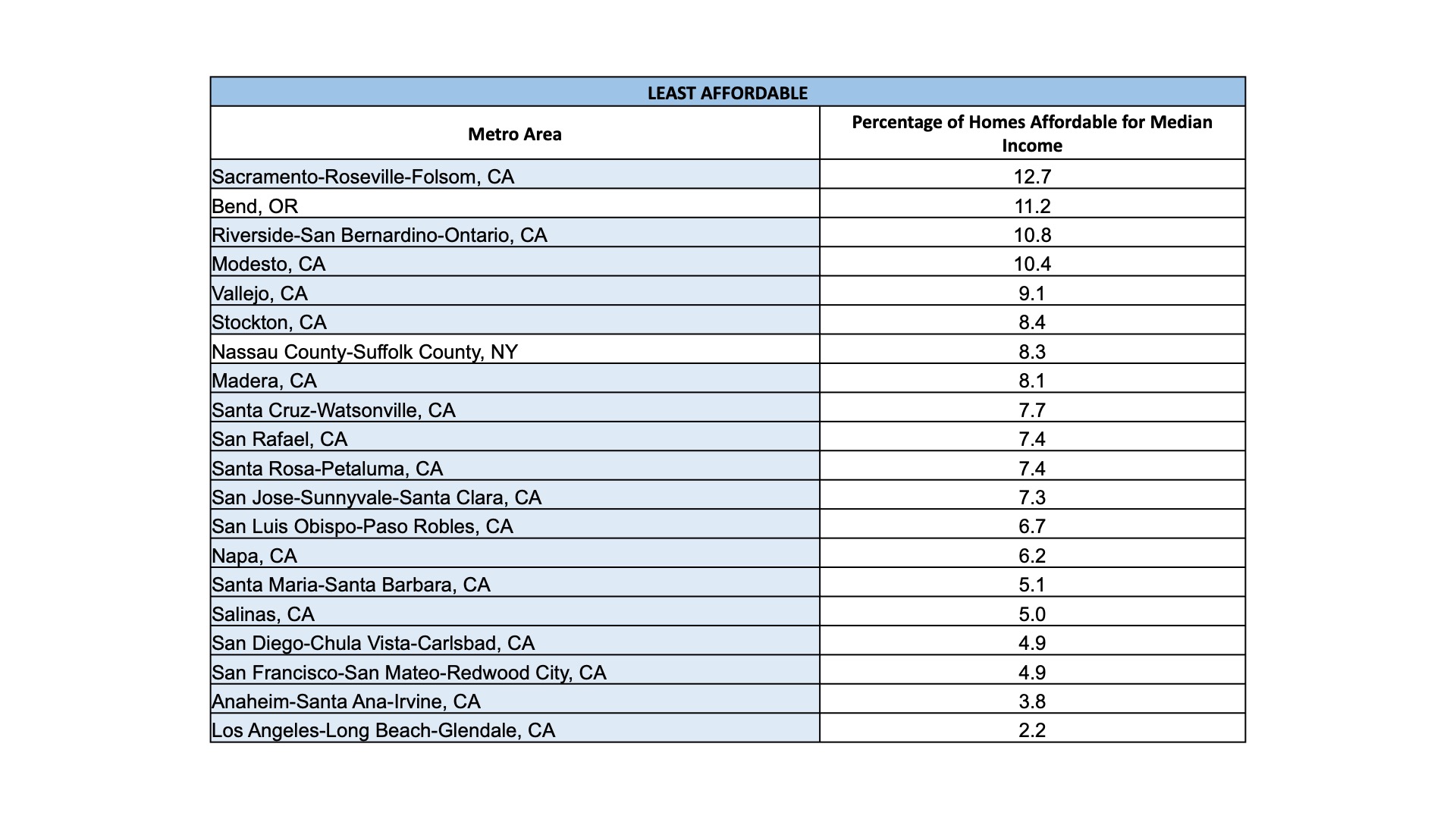 What are your thoughts on the least and most affordable cities in the country? Leave your comments below. If you need help investing buying or selling real estate, please reach out.