Luxury Home Market - Dying? Real Cap Daily #22
Posted by Dennis Maynard on Wednesday, November 30, 2022 at 11:35:32 AM
By Dennis Maynard / November 30, 2022
Comment
Interest rates are rising which means the cost of ownership is also rising. In Los Angeles county, luxury homes are a way of life for the super wealthy from spacious estates to private jet views. We are going to take a look at the luxury real estate market by the numbers. Is the luxury home market dying?
Hello, my name is Dennis Maynard. I am a real estate broker in Los Angeles. Please don't forget to like subscribe and follow.
How do you classify Luxury real estate? Is that a home that cost more than $2 million or is it more? After all, home prices in Los Angeles exceed the affordability compared to the rest of the US. For our purposes, we are going to look specifically at homes with a value of $10 million or more in Los Angeles County. This would include estates, new construction, and homes of the rich and famous. Typically, the number of sales per month in LA County for luxury homes is around 5-9 transactions.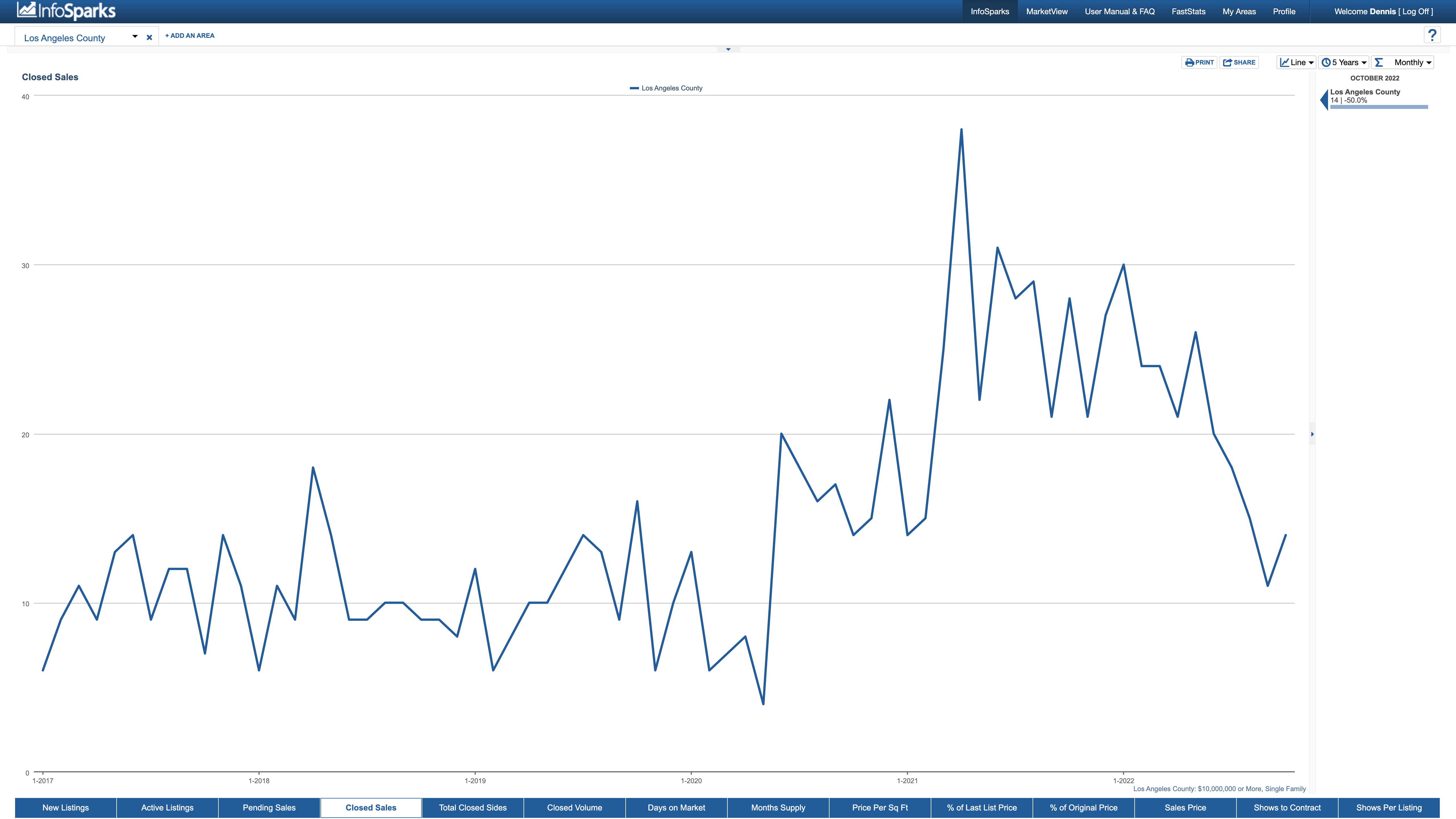 It accounts for a slim margin of total sales. Durning the pandemic when interest rates were at all time lows, sales skyrocketed to 38 in April 2021. Since then, the number of closed sales has fallen to slightly higher than normal.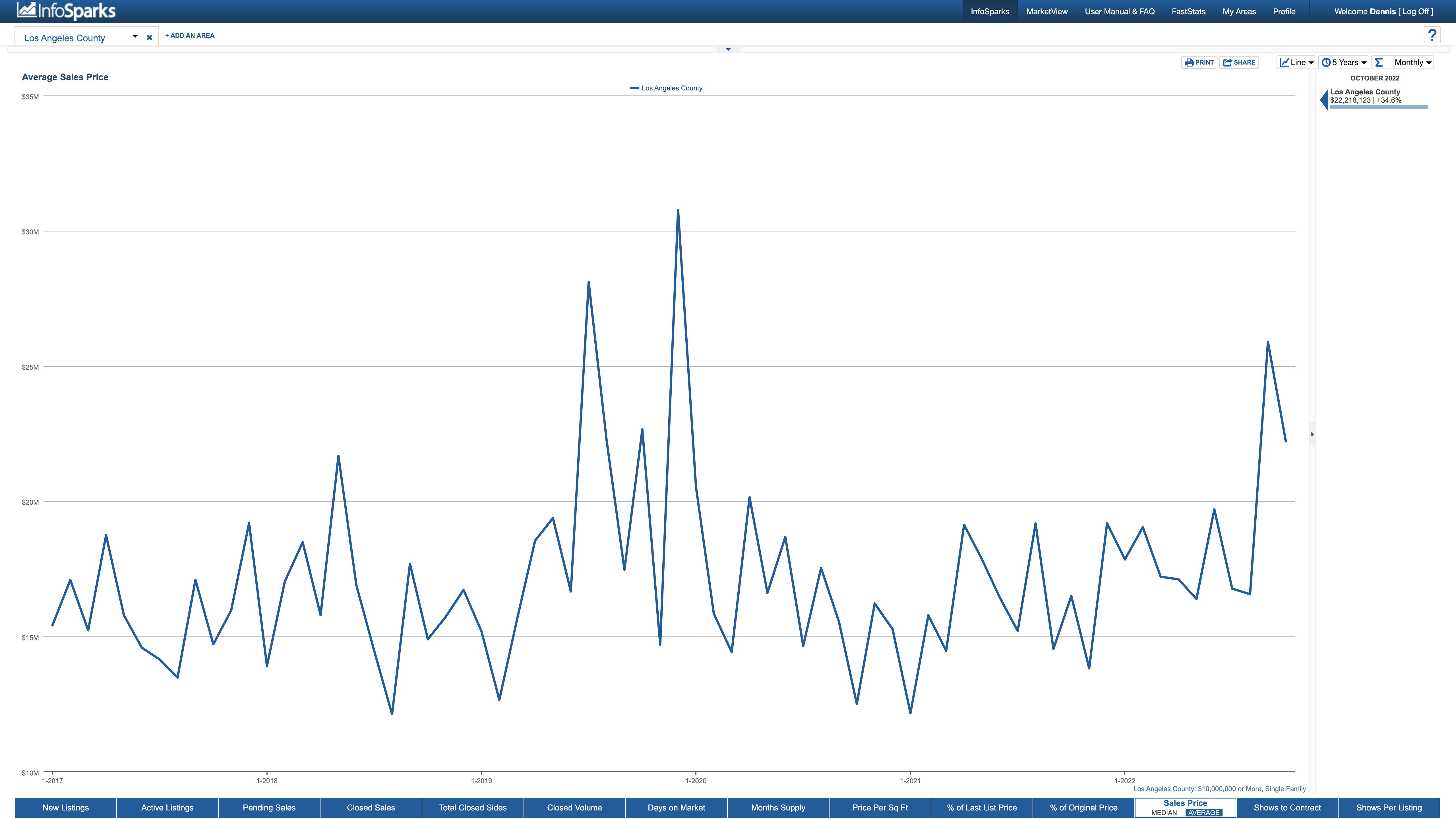 But, how many listings are available currently? Over 330. This means there is a 15 month supply of luxury homes in LA County. That is technically a buyers market 2 1/2 times over. So why are prices not falling?
The average sale price for luxury homes in LA in October was roughly $22 million. If you own a home in this price category, you are not exactly worried about your lunch money. For some, especially those who aspire to this lifestyle, this can be frustrating. So what is the verdict? Is the luxury home market dying in Los Angeles? Surprisingly, no. The number of sales would have to grind to 0 per month for an extended period of time for there to be a real correction in the luxury market as in 2008 through 2012. Luxury homes take longer to sell for a more refined buyer.
Are you in the market to purchase a luxury home? Our team understands the refined needs of discerning buyers. Please reach out for assistance. We are here to help you make a statement.